INTERVIEW
September 29, 2023
IAMnet 2023: Centering communities in accountability
Participants preview the IAMnet Annual Meetings in London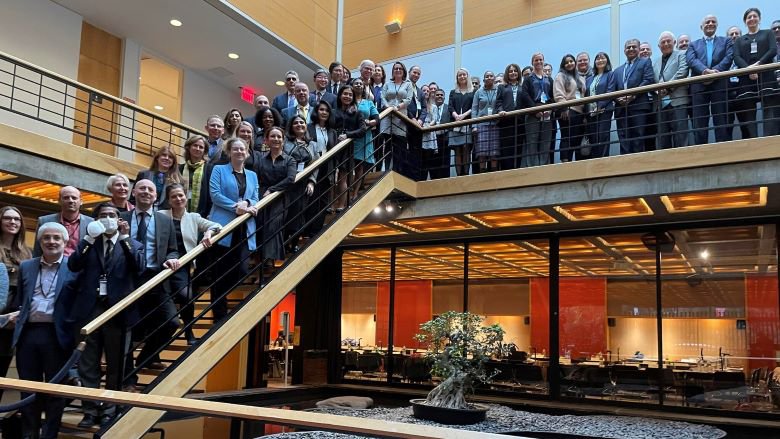 By Rabi Thapa
When communities are affected by projects financed by development banks, independent accountability mechanisms offer a platform where their concerns can be heard and addressed. The Independent Accountability Mechanisms Network (IAMnet) meets every year to discuss the complex challenges that communities and civil society organizations face in registering complaints.
This years IAMnet Annual Meetings, comprising 24 mechanisms, will take place from October 4-6 in London. It is hosted by the Independent Project Accountability Mechanism of the European Bank for Reconstruction and Development (IPAM/EBRD) and organized by the World Bank Accountability Mechanism (AM), the current Secretariat of IAMnet. Accountability Matters spoke to the AM Secretary and civil society participants about some of the challenges they face and their expectations of the Annual Meetings.
Accountability Matters: What is the theme of this year's IAMnet Annual Meetings?
Orsolya Székely, AM Secretary, World Bank: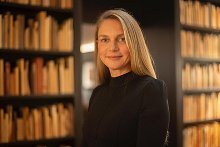 The theme this year is "Taking a Community-Centric Approach to Independent Accountability Mechanisms". We have endorsed this theme in order to focus the discussion on how, as a network, we can do more in a systemic way to assist communities. Our endorsement is a commitment to the fact that our work is community-centric – helping communities speak up and being responsive to their voices.
We also felt there should be more of a bridge between the civil society event that is part of the Annual Meetings and the actual IAMnet sessions. We rely heavily on civil society organizations (CSOs) for our work. For instance, research by Stanford students for Accountability Counsel has found that for complaints that have no CSO support, less than a third of complaints are making it past the eligibility stage, and just a quarter are making it to dispute resolution or compliance review. The Annual Meeting gives us the opportunity to expand the cooperation that we already have with CSOs – after all, it's not just a one-off half day of CSO sessions.
Margaux Day, Policy Director, Accountability Counsel: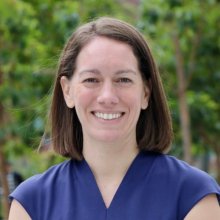 If you look back at the focus of past meetings, it's always community centered. That is the point of it. But what more can IAMs do within their existing mandate to make sure that their processes are giving communities agency? In our view, these aren't just neutral processes, they need to be designed to give communities the redress that they deserve. So what can we talk about within the existing scope of the powers that different IAMs have, what are the good practices we're seeing, and where are IAMs falling short? The IAMnet meetings are a chance for civil society to share their experiences and really try to move the community of practice forward together.
Could you summarize the challenges for communities who want to submit complaints to IAMs?
MD: Accountability mechanism processes are necessary and we're the biggest champions of strengthening them. But it remains really difficult for the communities that need them to use them. They can be difficult to access. Banks and clients aren't adequately informing project-affected people of their options. And then for communities who do learn that there's an accountability mechanism available, there can be really legalistic eligibility criteria. The investigative processes can take really long, the mediation processes can be difficult, and often requires learning how to engage in those processes. There's retaliation from clients, banks, and governments. Then sometimes there's the refusal of bank management and clients to address the issues that are raised. Even when cases result in findings of non-compliance or a dispute resolution agreement, communities aren't always receiving the remedy that they're entitled to. It's important that these processes exist, but there are challenges that communities face almost every step of the way. It's a huge burden on those who are already harmed by international finance.
Fidanka Bacheva-McGrath, Strategic Area Leader, CEE Bankwatch Network: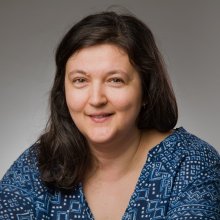 IAMs have different practices when it comes to communicating to complainants and to communities, who are interested in having more open, ongoing communication. Communities don't get to hear much about how the process is going or why the processes get delayed. Some mechanisms provide the opportunity to complainants to comment on draft reports or draft management action plans. Other mechanisms don't, so complainants only see final reports once they're published, and they haven't had any opportunity to really contribute to shaping those.
CSOs are trying to support communities the best they can. What are the main challenges that you face?
MD: Broadly, what we see is this stigmatization of civil society working on accountability. CSOs are accused of furthering other goals through the cases they're engaged in, and all of that stigmatization can escalate to retaliation. Also, we work so closely with communities to amplify their voices that when the processes don't work it's difficult not just on the communities, but also on civil society advocates. It can be exhausting, and to go toe-to-toe with banks and corporate clients and governments can be really difficult for small, underfunded CSOs in particular.
FB: I would say there's a capacity constraint. We recognize that the complaint process is supposed to go through different timelines but it often changes and there are delays. It makes it very, very hard for us to plan given our limited capacity. Another big concern on everybody's radar is the security risk. We come and go to the place where the project is so the security risk is lower than what the community might face, but we also have a duty of care toward our staff to make sure no one is in danger.
Smaller CSOs face more challenges in terms of resources, but the bigger issue is that of experience. In a bigger organization, there will be people who have been through multiple cases, people who have an overview of how the complaint process goes, both what can be expected and what is not reasonable to expect. With small CSOs, maybe they will have one case and that's going to be it. If people have no experience or if they've only dealt with one case, they won't know what's realistic to expect. Also, mechanisms change their policies and even their structures. So this is where the big CSOs can use their more up-to-date and broader experience.
With the pandemic, and now with armed conflict, so much money has been invested without people going to the field to do due diligence or outreach. So I think it all comes down to being present, where projects are happening, explaining to people what their options are. You can't just delegate this to the client.
How will this year's meetings build on those of previous years?
OS: We hope that both the IAMs and CSOs will be able to draw on previous agendas and build on them. Cross-pollination between these two parts of the meetings helps too, and we look forward to discovering what the CSOs think should be prioritized versus what the IAMs think. Also, the IAMnet meetings are happening just before the World Bank's Annual Meetings. If we can gather voices, both from civil society and the IAMs, discuss them, and formulate them into more concrete thoughts and recommendations for the World Bank Annual Meetings, I think that would be an excellent achievement.
MD: What feels good now is that our presence at IAMnet is established, that there's a space that we don't have to fight to get invited to anymore. Now it's a matter of making the space effective. For anyone who's wondering where we have been and how far we have come, that's the first topic on our agenda for the civil society session. We want to take some time to reflect on civil society's discussions with IAMnet over the past decade because many issues continue to matter and each year's meeting with civil society shouldn't stand alone in a vacuum.
FB: We want to make sure that even if we discuss the same questions, we're not starting from scratch, but that we're building on them. So the idea would be to either come up with some official notes from the event or maybe a declaration of what was agreed, and make sure that there's follow up happening.
What do you expect this year's meetings to result in?
MD: I think there will be multiple calls to action that will be discussed. One issue is that accountability is under attack, and the independence of IAMs is under attack at many different institutions. So one thing we want to talk about is how IAMs can set a clear standard for what independence is and why independence matters. We're seeing a real proliferation of accountability mechanisms globally, which is good, but there's also a risk that this can erode what an accountability mechanism means. So IAMnet is there to set the gold standard and showcase why these standards matter.
Going forward we want the IAM community to improve on certain practices and also improve on their policies. We would also really like IAMnet as a network to increase its advocacy for accountability. Are there common issues that they're all seeing that they would be willing to make a statement on or put out practice guidance on?
The meetings will also feed into work that we're already doing. In December 2021, a group of CSOs published the Good Policy Paper, which draws on existing IAM policies to demonstrate what good accountability policies should look like. We're going to issue an update, so this is an opportunity for us to highlight where improvements have taken place and also identify those areas that are most in need of consideration for the next two years.
The IAMnet meetings facilitate the interactions of IAMs across the world, and provide CSOs with a space to interact. Can you ensure that the voice of smaller IAMs and CSOs are heard?
OS: Apart from IAM members, the network has the opportunity to welcome observers who meet the formal requirements. This year we are welcoming five observers, including some new actors, and opportunities for expansion will be discussed in more detail at this year's meetings.
The network of course is not only the 24 IAM members and the observers. It includes the development banks behind the IAMs, the people who work in these organizations, and the friends of the people who work in these organizations. So if you imagine that the network is really just the seed of a much broader range of actors who are behind it, then the potential for impact is great. And that's exactly what we hope to explore, to use that expanded network to be focused on communities, on the outreach that's necessary for all IAM members to be known and to be accessible.
MD: What I particularly like about the group of CSOs that come to the IAMnet meetings for the civil society day is that it's a mix; they're typically part of what's called the International Advocates' Working Group, a global coalition of civil society organizations actively trying to better non-judicial grievance mechanisms. Members range from small organizations only working in one part of one country, maybe on one case, to organizations that have taken on 20+ cases across the globe. The hope is that we are all able to work together in these spaces. In the future, we hope that IAMnet will have the budget to assist CSOs with travel costs for the meetings.
The World Bank's Accountability Mechanism is relatively new as an institution, yet it is already hosting the IAMnet Secretariat. How do you feel about this opportunity?
OS: As the Secretariat of IAMnet, we are helping to organize the event. But there is excitement within the team because it's fantastic to have this opportunity – it represents the great trust placed by the network in the Accountability Mechanism. I would like to highlight here the amazing effort that has been put in by IPAM, the AM, and other offices to organize the event, and the generous budgetary contribution of the Board that made this possible.
Also a first for this year is our facilitation of a co-hosting arrangement with IPAM/EBRD. How this can work is a learning curve for us, and hopefully for the network as well. That said, from the AM's perspective it's a great opportunity to see everyone because we do substantial outreach globally to make ourselves known.
Of course the Inspection Panel has been part of the network for a much longer time and as a founding member was key in forming IAMnet and hosting its earliest meetings. That expertise is something we can build on as we organize this event, which is almost upon us now – we wish all participants a safe journey to London, and fruitful engagements throughout!
Outreach
Online event on accountability mechanisms reaches a global audience